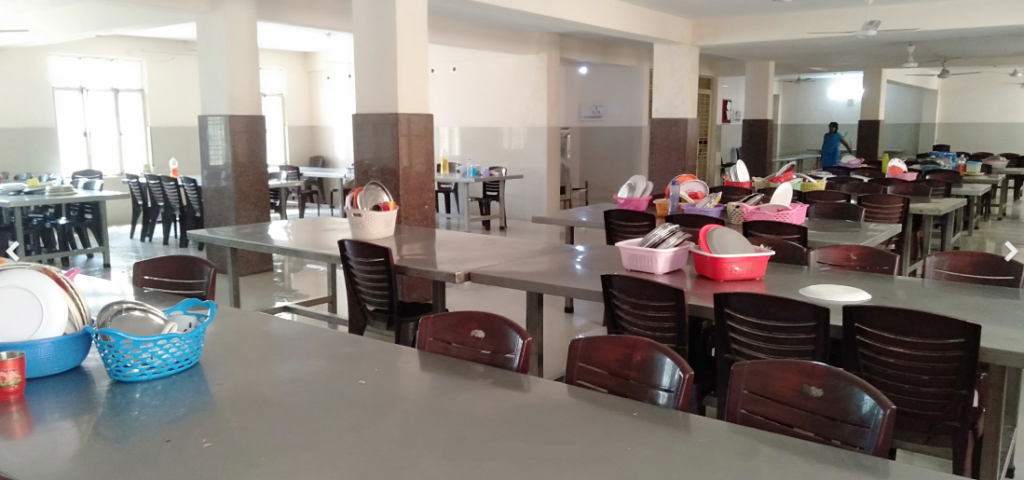 Hostel & MessThe college is attached with fully furnished girls hostel within the campus, exclusively for nursing with all modern amenities. The Hostel is a five floored building with a total of — rooms including sick room, recreation room and students living rooms that accommodate three students in each room. 24 Hrs Water & electricity supply and. Recreation in the form of television and indoor sports equipment in recreation room and outdoor games are also available within the hostel premises.
The Hostel has an inbuilt Mess facility which includes; utility area, preparation area, cooking area, dining hall with serving counter, adequate dining capacity with 24 hours cool and safe drinking water. Students are provided with tasty, hygienic and homely food, with a special menu for festivals and occasions.
Safety and security of the students in the hostel is our special concern which is very well taken care by our experienced and senior residential wardens, who maintain all required rules and regulation of the hostel and mess with a friendly approach towards students. Round the clock security service in the hostel as well as within the campus and every gate of the campus is our added privilege towards the safety of all inmates of the campus.