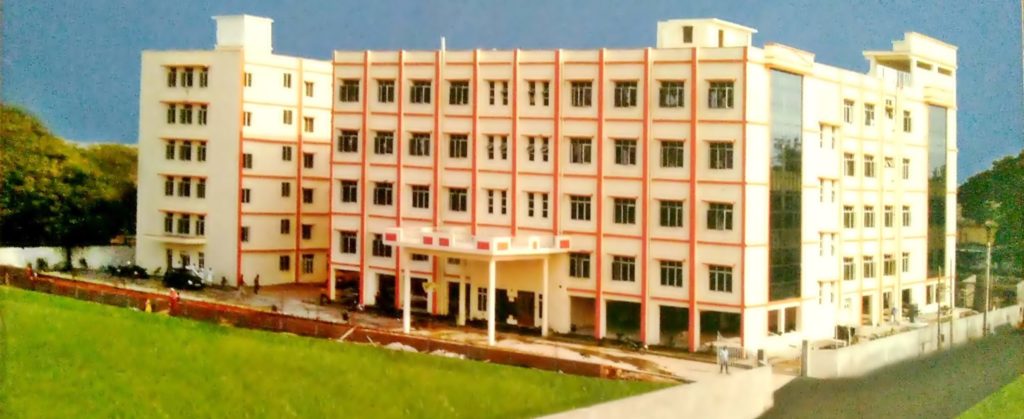 INFRASTRUCTURE OF ROHINI SUPER SPECIALITY HOSPITAL
Rohini super specialty hospital, a unit of Rohini medicare diagnostic & Research center Pvt, Ltd., is one of the biggest private super specialty hospitals in Telangana region, severing a population of about 50 Lakhs.
It is managed by well qualified medical professionals, The parent hospital is situated in the campus with a bed strength of 350 with all specialties including operation theaters, ICCU, AMC&ICU, RICU, PICU, NICU, Dialysis, Neurology, Neuro-Surgery, Plastic-Surgery, Urology, Nephrology, Medical and Surgical wards, Antenatal and Postnatal wards, Labor room , Post-operative unit , causality, Psychiatry ward and OPD's concerning all specialties etc.

INFRASTRUCTURE OF COLLEGE CAMPUS

The College has a magnificent building surrounded by a lush green garden where the students get fresh air and a natural stress-free atmosphere that promotes learning. A unitary spacious three floored building exclusively for Nursing Education provides conducive teaching-learning.

CLASSROOMS

We have spacious, well ventilated and sufficiently furnished lecture halls to accommodate 50 candidates in each classroom. The building has a number of classrooms which are fully equipped with modern technological facilities to enrich the teaching such as AV Aids, OHP, LCD, Chalk Boards, Sound system etc. This facilitates a higher degree of learning as well as the interaction between faculty and student.