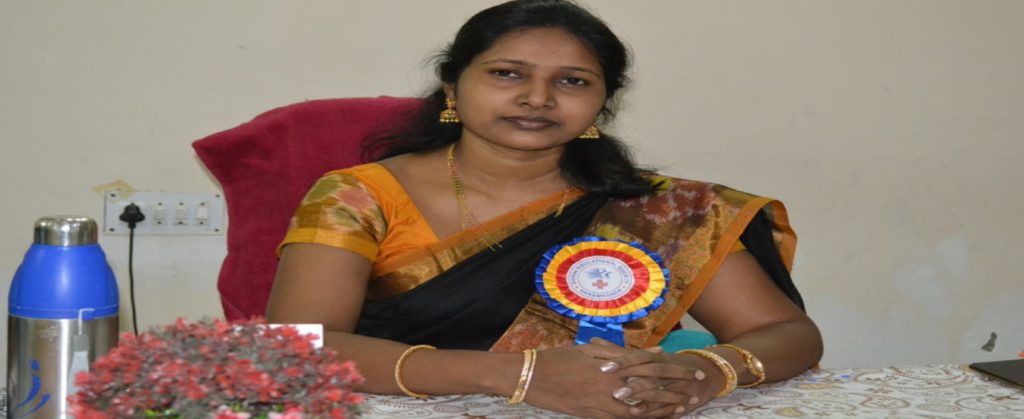 COLLEGE OF NURSING PRINCIPAL'S MESSAGE
Education is not an act of acquiring knowledge but learning a skill to lead life and forming one's personality. This is an ennobling process of growth. I can boldly say that we have excelled in every initiative that we undertook and we have stood together in facing the challenges in realizing the quality of nursing education since 2010. The Nursing Profession is the Noblest of all professions and in immense demand globally, offering a highly rewarding career. Our college aims to train dedicated and expert nurses, capable of contributing to the development of emerging health care systems in the modern world and nurses play a vital role in the health care system. Therefore, competent nurses are in demand all over the world with current trends and technology.
I can proudly say that our institution imparts high-quality nursing education to young and aspiring candidates who have dedicated themselves to be efficient nurses and also meet the acute shortage of qualified and skilled nursing manpower.

I welcome all the new students and wish them success through their academic journey out of our college as successful nursing professional.
Mrs. Chaithanya Prashanth, Principal – College of nursing
SCHOOL OF NURSING PRINCIPAL'S MESSAGE
Nursing is one of the noblest profession which gives highly satisfaction in our development. Our school of nursing started in 1994 with 28 students, now it is running with sanction of 60 students.

We offer 3 yrs Diploma in General Nursing and Midwifery course. We have well experienced, excellent, dedicated, faculty towards the students success and achievement. We have excellent infrastructure with conducive learning environments like library facilities hostel facilities with all the available amenities to support the students study pleasant stay here.
Put your hands together to strengthen our institute we assure your ward success in our success.